Heikki Ruokangas, Landon George, Camila Nebbia
Wednesday, 12.07.23, door 20:00
20:30

Heikki Ruokangas (FI), Landon George (USA) and Camila Nebbia (AR)
10 Euro on the door.
Morphine Raum
Köpenicker Str. 147, 10997 Berlin
Hinterhof 1.Etage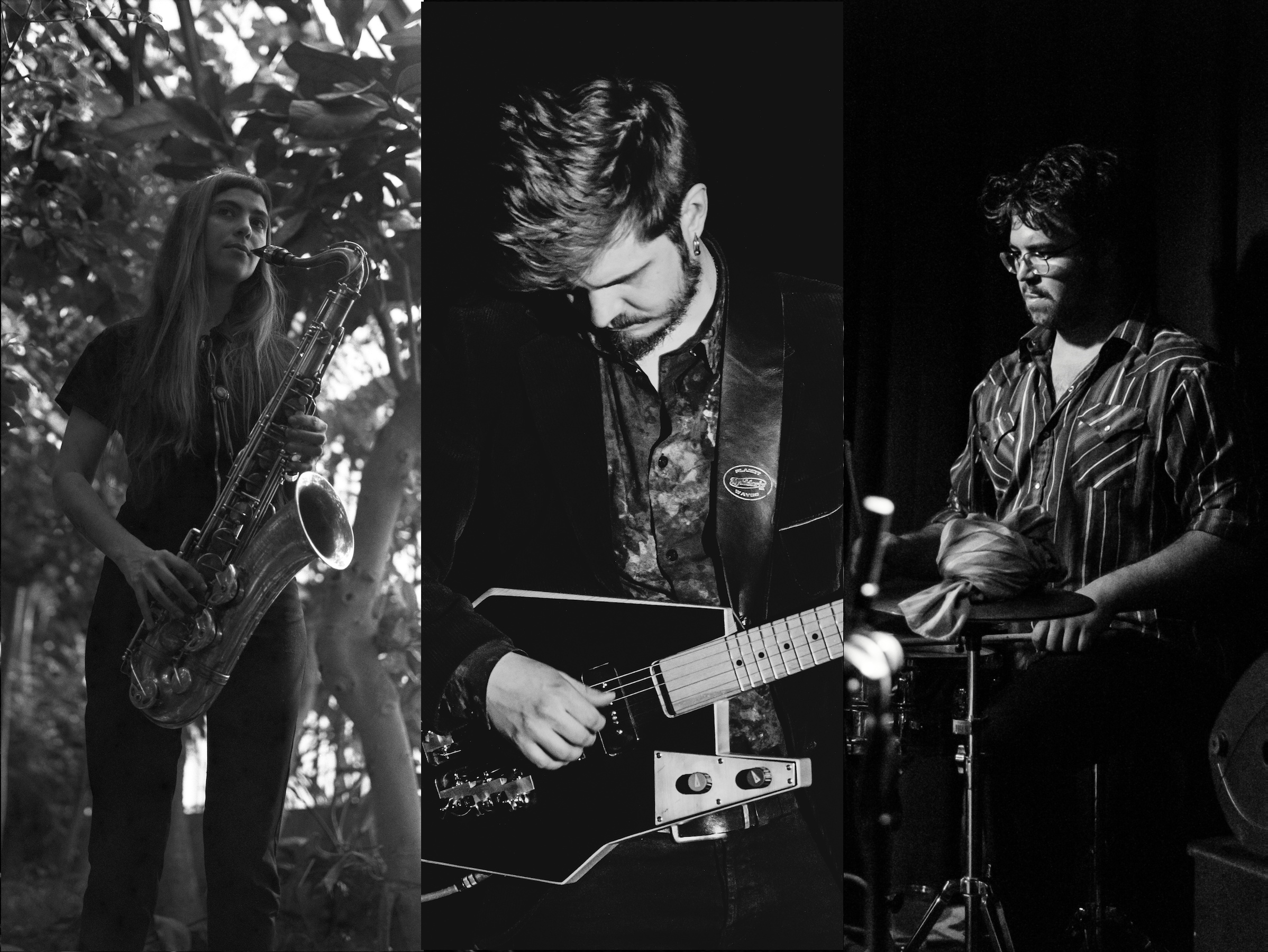 A tandem journey of Finnish avantgarde guitarist Heikki Ruokangas and American multi-instrumentalist Landon George started in 2020 during the pandemic. The duo began making remote recordings as their friendship grew through many direct messages, emails, voice memos, audio files and a genuine curiosity about each other's sound. Their music can be described as avant-garde jazz which leans into mental imagery and a common vision of free improvisation. Ruokangas and George have already released two full albums together and met in person for the first time in 2022 in Finland. Their debut album "Stagnant Rapture" was released in 2021 on Habitable Records and "Devotional" in 2022 on Ramble Records. Camila Nebbia is a Berlin-based Argentinian saxophone player reflecting the relationship between sounds and visuals…memory and identity are some of the main resonances of her work. Ruokangas and Nebbia were both members of the international Composers and Improvisers Community Project that brought musicians together via correspondence collaborations in 2020-2021 and from which the collective label Habitable Records was formed. At Morphine, Ruokangas and George will play one set as a duo and one set as a trio with Nebbia in a first time configuration.
https://www.heikkiruokangas.com/
https://www.camilanebbia.com/