Shelley Hirsch and Kazuhisa Uchihashi
Monday, 26.06.23, door 20:00
20:30

Shelley Hirsch (vocals) – Kazuhisa Uchihashi (guitar and daxophone)
10-15 Euro on the door.
Morphine Raum
Köpenicker Str. 147, 10997 Berlin
Hinterhof 1.Etage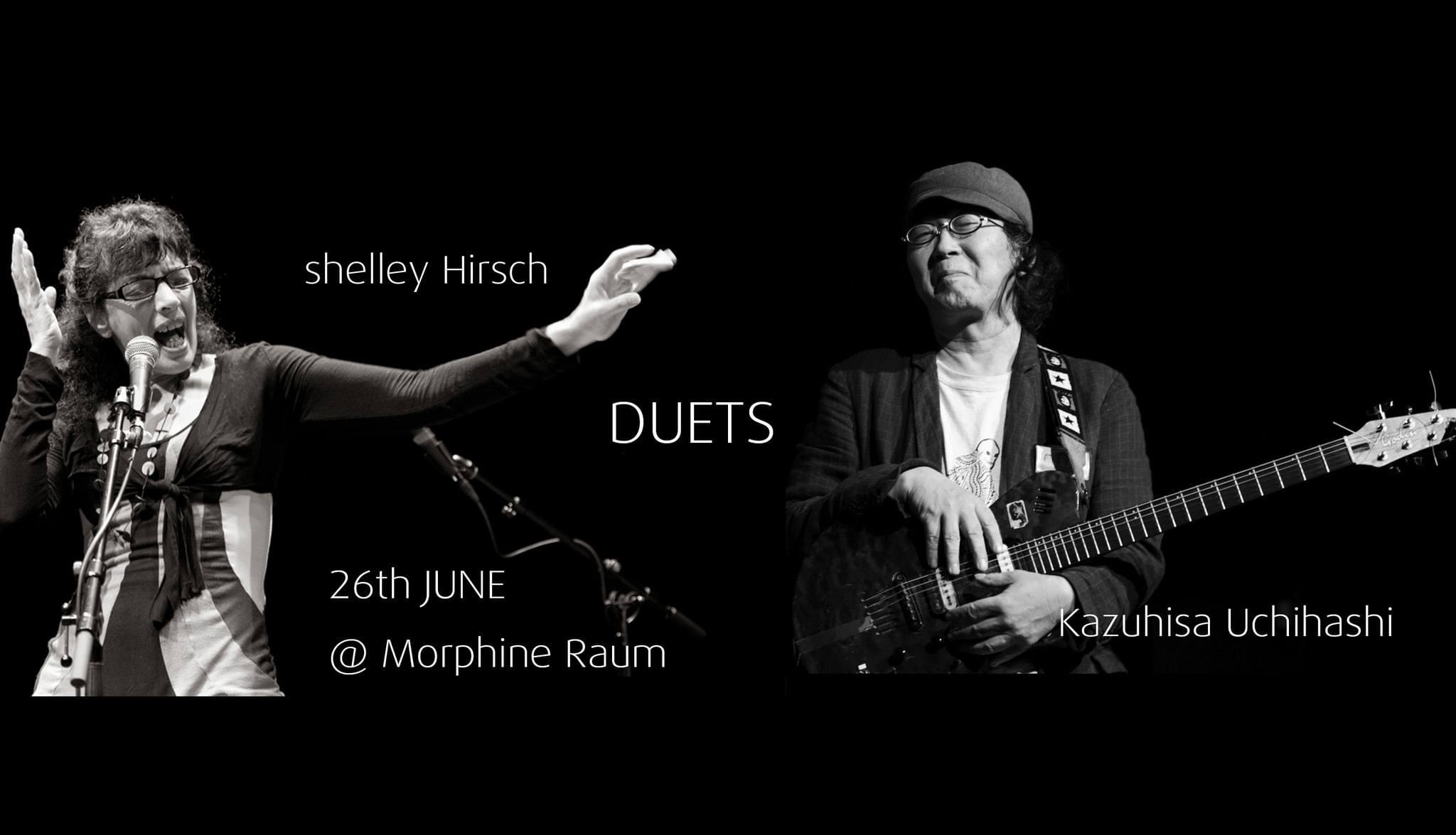 Shelley Hirsch and Kazuhisa Uchihashi's Duet started in 2000. They released 2 official album so far, and they want to record a new one at Morphine Raum. A must-listen to the thrilling and humorous collaboration between the two, who go back and forth between singing and improvisation. Don't miss this rare opportunity, it will be their first concert in almost 10 years in Berlin.