Ignaz Schick – Mechanical Garden 1
Saturday, 02.09.23, door 20:00
20:00

Ignaz Schick – Mechanical Garden
15 - 10 Euro At The Door
Morphine Raum,
Köpenicker Str. 147, 10997 Berlin
Hinterhof 1. Etage
Ingólfur Vilhálmsson (clarinets)
Carl-Ludwig Hübsch (extended tuba)
Stefan Roigk (laptop, live-electronics)
Eliad Wagner (analog modular synth)
Stefan Schultze (grand piano)
Alexandre Babel (percussion)
Rie Watanabe (percussion)
Ignaz Schick (composition, installation, MIDI signals)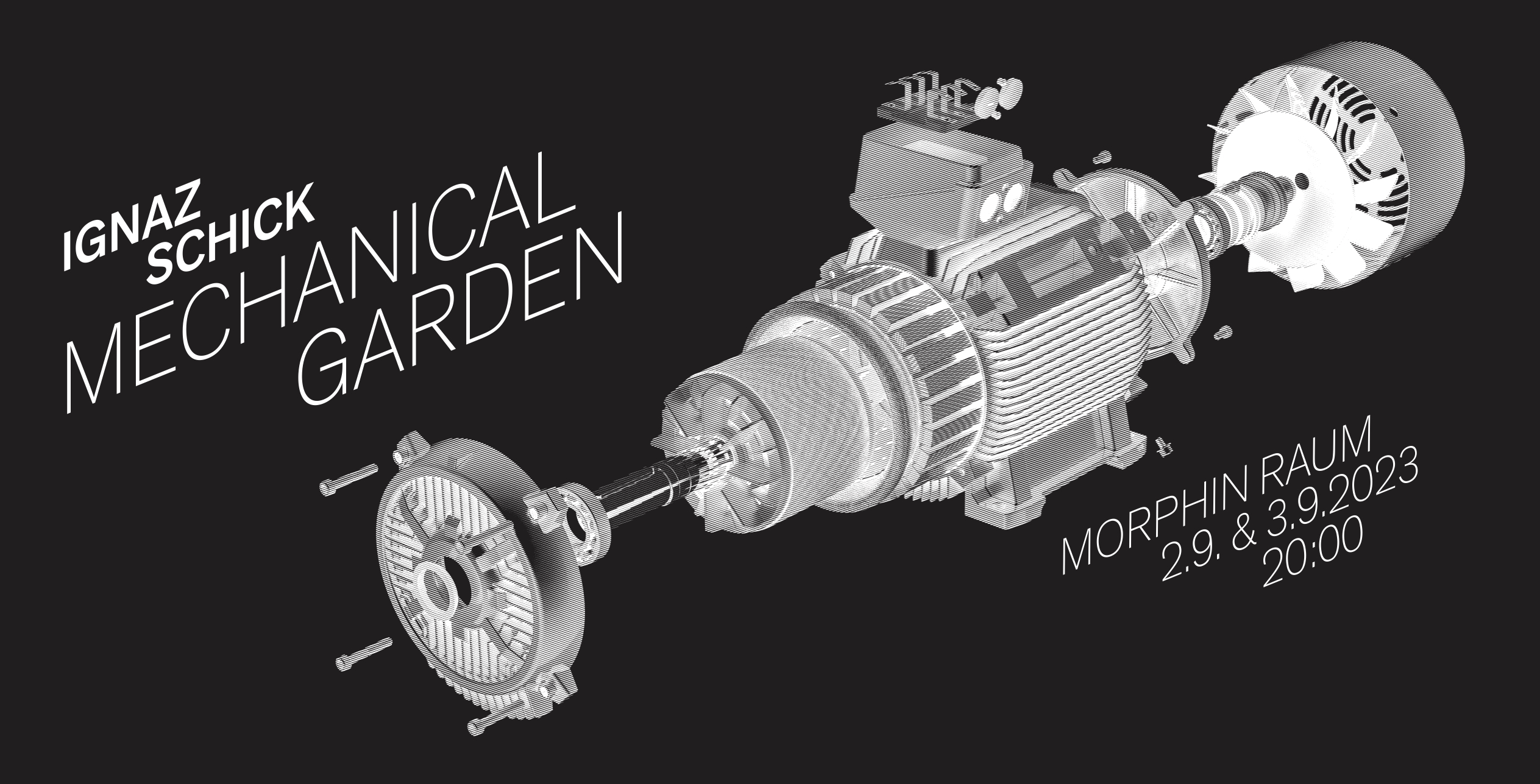 Mechanical Garden ist eine ca. 50 Minuten dauernde neue Komposition von Ignaz Schick, die seine mechanischen Motoren-betriebenen Klanginstallation & Instrumente mit einem extra für dieses Projekt zusammen gestellten Ensemble live in einer im Raum verteilten Konzertinstallation miteinander verbindet. Midi-gesteuerte Vibrationsmotoren & Elektromagnete bespielen die im Raum verteilten Klangobjekte & selbst gebauten Instrumente & interagieren gleichzeitig mit den live spielenden InstrumentalistInnen.
Mechanical Garden is a new composition by Ignaz Schick lasting about 50 minutes, which combines his mechanical motor-driven sound installation & instruments with an ensemble assembled especially for this project live in a concert installation distributed in the room. Midi-controlled vibration motors & electromagnets play the sound objects & self-built instruments distributed in the room & interact simultaneously with the live playing instrumentalists.