In Situ Ens.
Saturday, 04.11.23, door 20:00
12 Euro At The Door
Morphine Raum,
Köpenicker Str. 147, 10997 Berlin
Hinterhof 1. Etage
Liz Allbee - trumpet
Rhodri Davies - harp, electronic harp
Christian Kobi - saxophone
Enrico Malatesta - percussion
Magda Mayas - piano
Christian Müller - electronics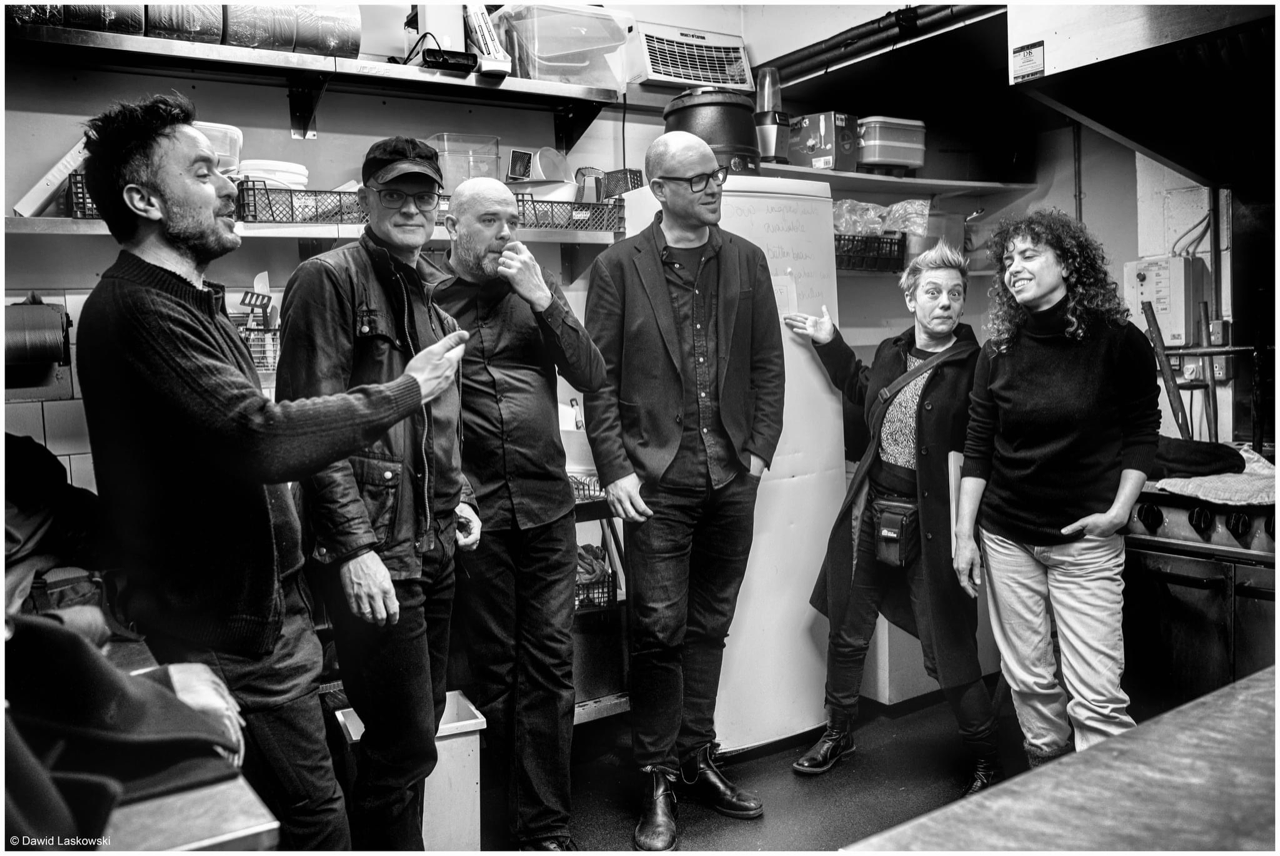 In Situ Ens. ist ein international besetztes elektroakustisches Ensemble, welches Musik aus dem Moment heraus entwickelt. Die dynamischen Texturlandschaften entwickeln sich, während In Situ Ens. ihren Reichtum an unorthodoxen, erweiterten Spieltechniken ausschöpft. Ein filigraner Vielzeller, dessen Klang ebenso viel Sprengkraft wie Tiefe und Schönheit beinhaltet.
In Situ Ens. is an international electroacoustic ensemble that develops music out of the instant. The dynamic textural landscapes are evolving as In Situ Ens. In Situ Ens. exploit their wealth of unorthodox, extended playing techniques to evolve dynamic textural landscapes. A filigree multi-cellular ensemble whose sound contains as much explosive power as depth and beauty.
With the support of:
Kultur Stadt Bern
Kant. Bern
Burgergemeinde Bern
Schweizerische Interpretenstiftung