Joss Turnbull – Solo
Friday, 07.07.23, door 20:00
20:30

Joss Turnbull - tombak, electronics
10 Euro on the door.
Morphine Raum
Köpenicker Str. 147, 10997 Berlin
Hinterhof 1.Etage
Joss Turnbull is known for his creative take on different middle eastern drums such as Tombak, Mazahr and Reqq.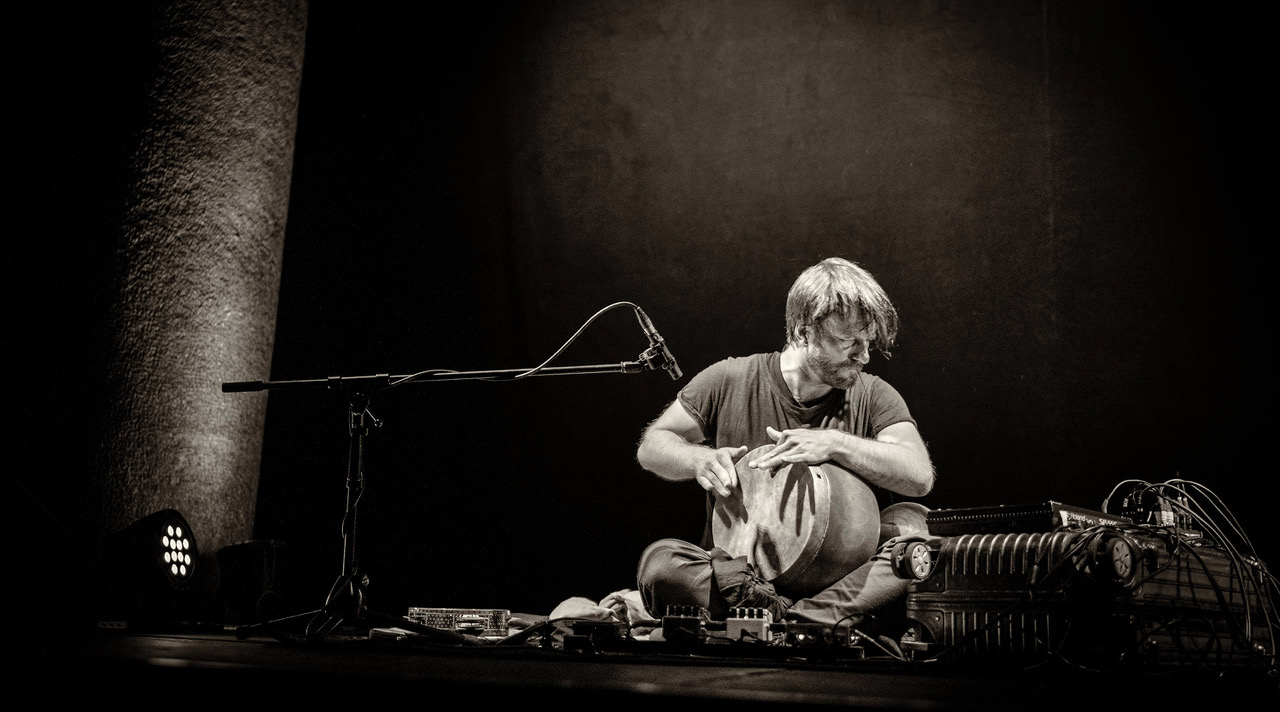 Introduced to Iranian percussion by Mohammed Mortazavi the goblet drum Tombak became the center piece of his work. His sound ranges from minimalistic musical explorations of the instrument through fingers, palms, fingernails and preparations to more extreme and raw soundscapes, supplemented by electronics. Over the years concerts as a solo artist and as a member of international acclaimend ensembles have taken him through Europe, Japan the UAE and the USA. Turnbull is currently working on a new solo repertoire, focusing on specific states of play and emphasizing the correlation between electronics, tombak and voice.