Dirar Kalash, Hassan Khan, Maurice Louca
Saturday, 17.06.23, door 20:00
20:30

Dirar Kalash, Hassan Khan and Maurice Louca – Live Electroacoustic Trio
10 Euro on the door.
Morphine Raum
Köpenicker Str. 147, 10997 Berlin
Hinterhof 1.Etage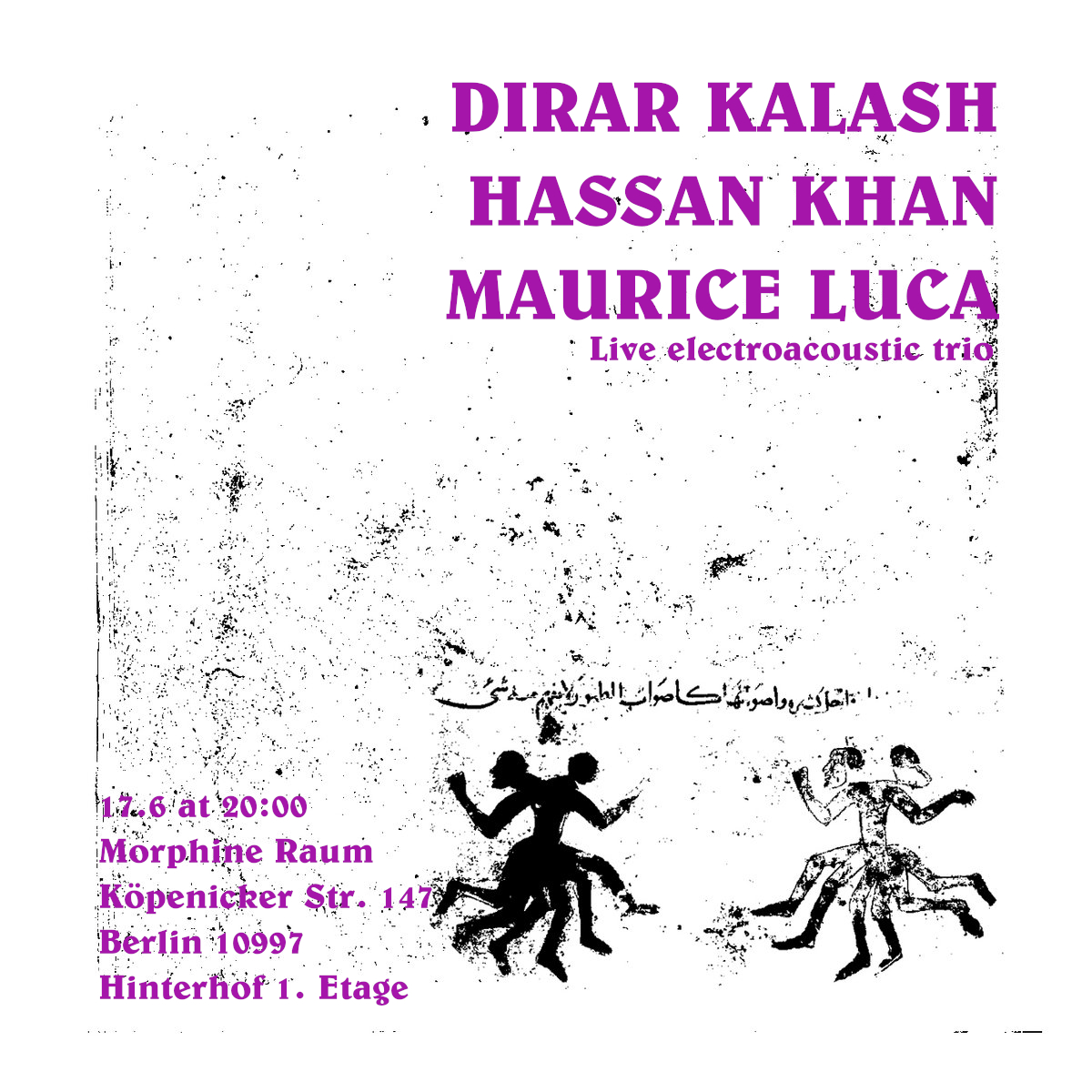 Kalash, Khan, and Louca are all active as improvisers, composers and sound artists, each with their own unique techniques and approaches, and this would be their first time collaborating as a trio; utilizing very different electronic and electro-acoustic techniques : the dialoguing feedbacking mixers, contact mikes, loopers and phone of Hassan Khan, the granular synthesis and live processing of Dirar Kalash, and the synthesizers of Maurice Louca — All promise a very rich and deep sonic and musical collaboration.