Tone List presents: Land's Air with Axel Dörner & Emilio Gordoa
Wednesday, 03.05.23, door 20:00
20:30

Land's Air (AUS) with Axel Dörner & Emilio Gordoa
10 Euro at the door
Morphine Raum
Köpenicker Str. 147, 10997 Berlin
Hinterhof 1.Etage
Land's Air is the duo of Eduardo Cossio (zithers, electronics, harmonica) and Josten Myburgh (alto saxophone, sustain pedal), based in Boorloo/Perth (Australia). They make improvised music characterised by the unraveling of microtonal melodies in a detailed and multi-layered timbral space.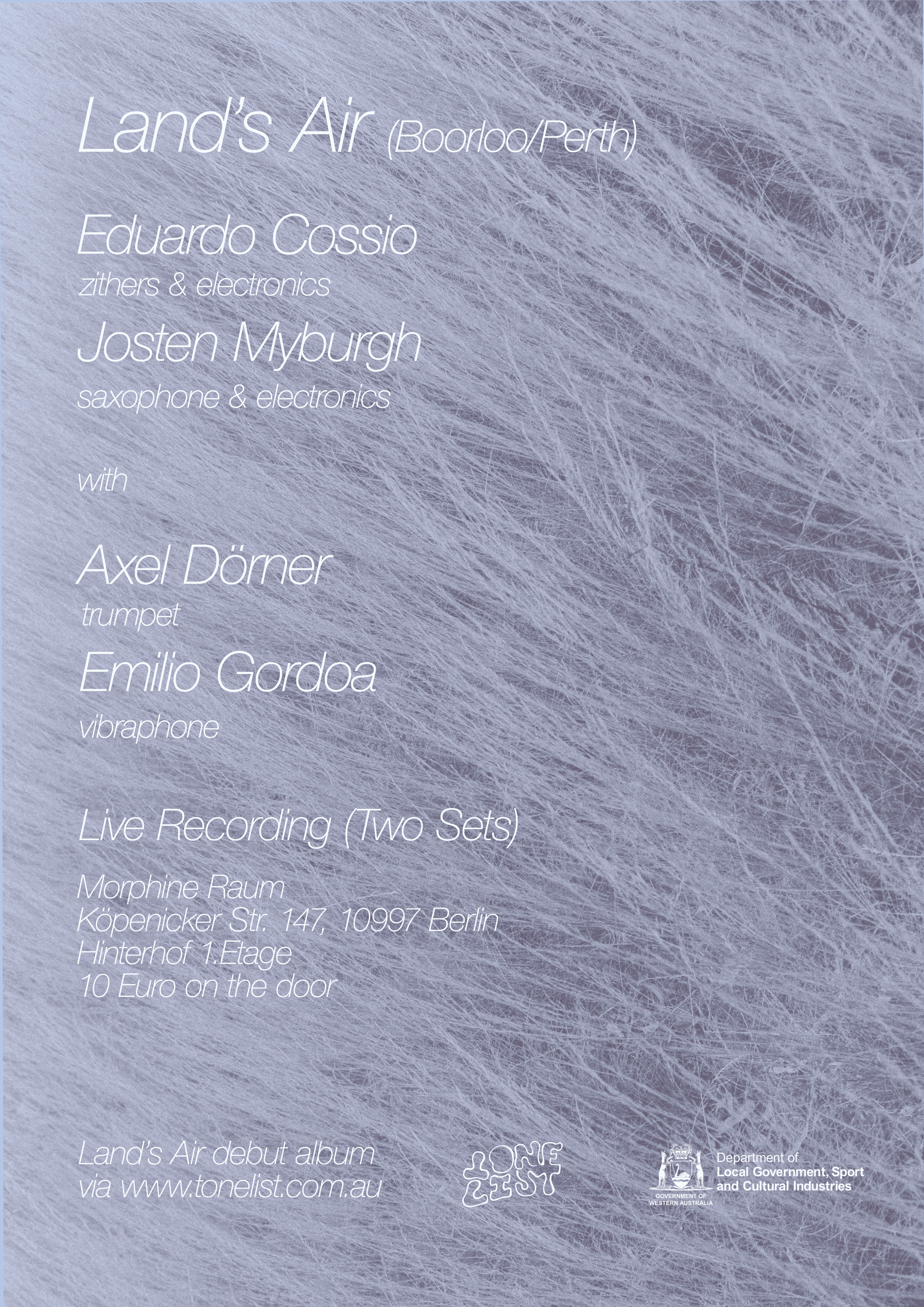 As part of a European tour to launch their debut album on Boorloo/Perth label Tone List, the duo will present a live recording session with Berlin-based musicians at Morphine Raum. For two sets they will be joined by Emilio Gordoa (vibraphone), with whom Josten has worked for nearly ten years, and an entirely new collaborator in Axel Dörner (trumpet).
Eduardo & Josten are two of the most active organisers and musicians for experimental music in Western Australia, independently organising festivals and directing concert series' and ensembles. This is their first international tour together.
tonelist.bandcamp.com/album/lands-air
The European tour of Land's Air is supported by the Western Australian Government through the Department of Local Government, Sports and Cultural Industries.