RADIATIONiX
Wednesday, 16.08.23, door 20:00
10 Euro at the door,
Morphine Raum,
Köpenicker Str. 147, 10997 Berlin
Hinterhof 1. Etage
RADIATIONiX
Jérôme Noetinger - revox tape machines, electronics
Emilio Gordoa - vibraphone, percussion, electronics
Burkhard Beins - amplified bass drum and cymbals, electronics
Björn Erlach - software programming, sound diffusion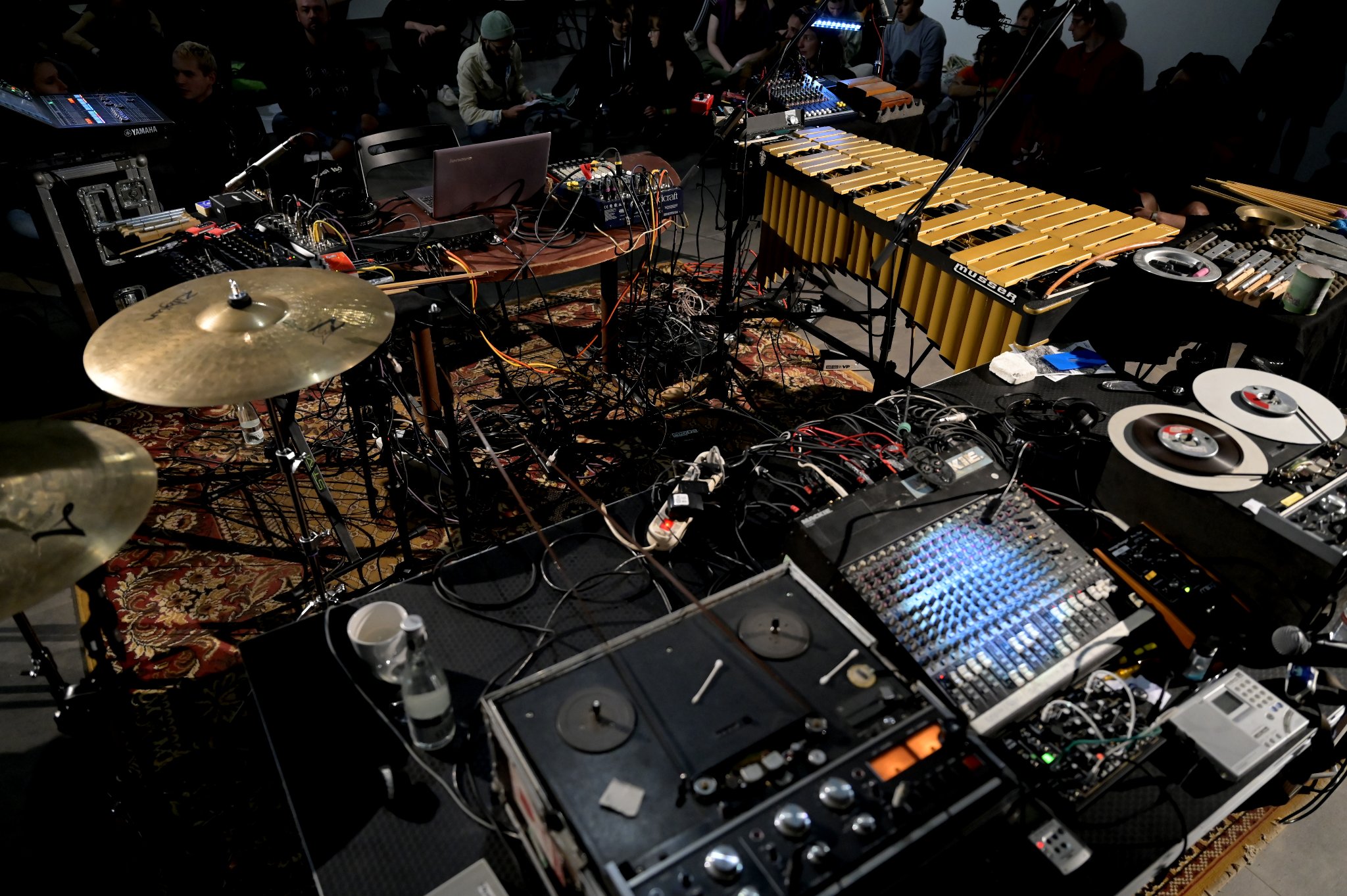 RADIATIONiX creates sonic sculptures and environments for electro-acoustic, electro-magnetic and electronic instruments in combination with selected percussion, focusing on sound spatialization and the diversity of human perception. An experimental field for individual experiences, research and differentiation along the thresholds of stability/instability, interference, ambiguity and conflicting signals.