SAX.VOX.DAX
Thursday, 17.08.23, door 20:00
10 Euro on the door.
Morphine Raum
Köpenicker Str. 147, 10997 Berlin
Hinterhof 1.Etage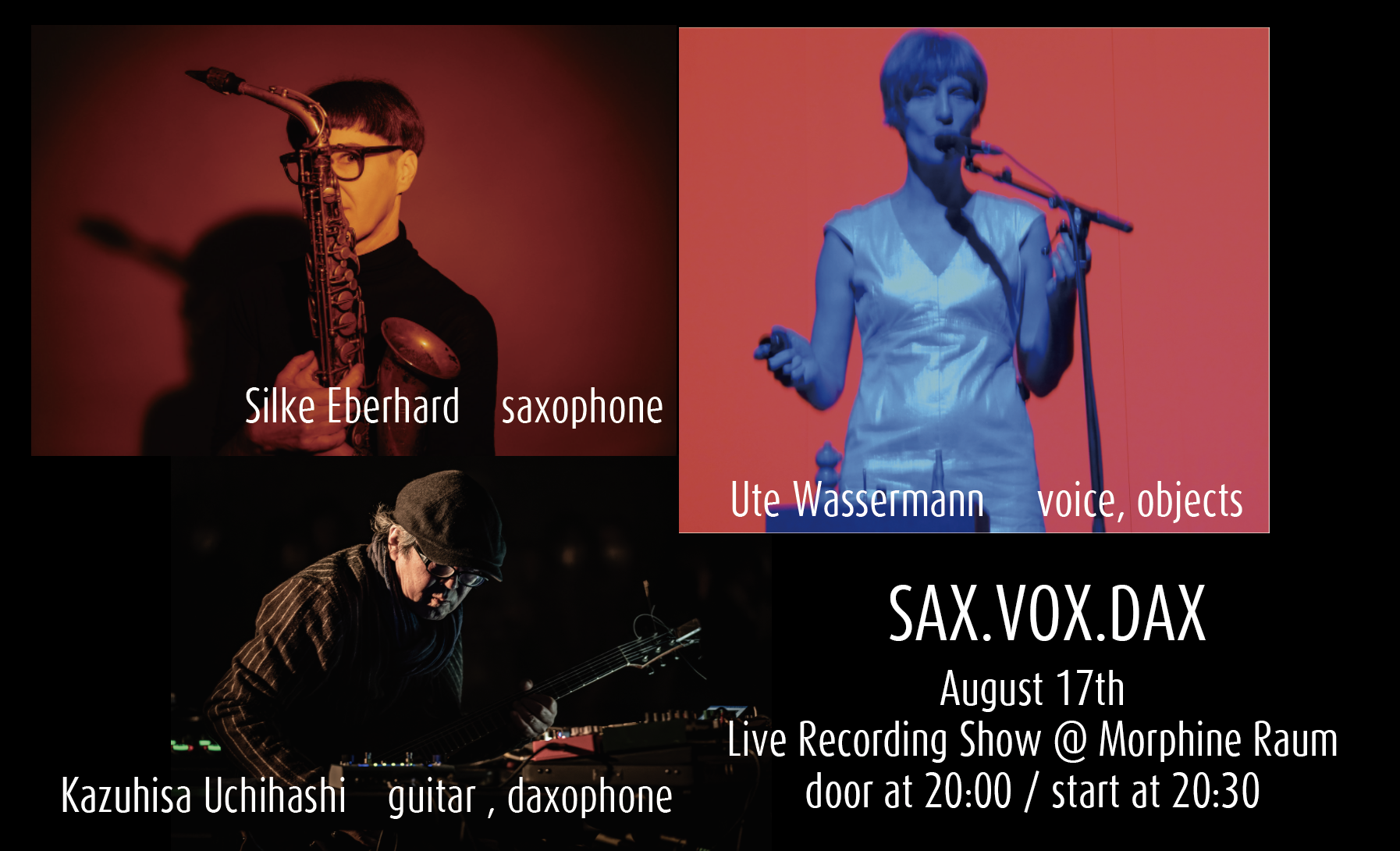 SAX.VOX.DAX was first formed at KAZU's HONEYCOMB FESTIVAL 2021 in Berlin.
The show is full of humour and experimentation. This powerful combination of musicians is keeping the individual unique approach to sound and spirit, while together it has its own life and narrative, come hear their voice !!!
Silke Eberhard – Saxophone
Ute Wassermann – Voice, Objects
Kazuhisa Uchihashi – Guitar, Daxophone