Slotsch
Friday, 22.09.23, door 20:00
10 Euro At The Door
Morphine Raum,
Köpenicker Str. 147, 10997 Berlin
Hinterhof 1. Etage
Christian Kuehn (Electric Guitar)
Sofia Borges (Drums)
Tony Elieh (Electric Bass)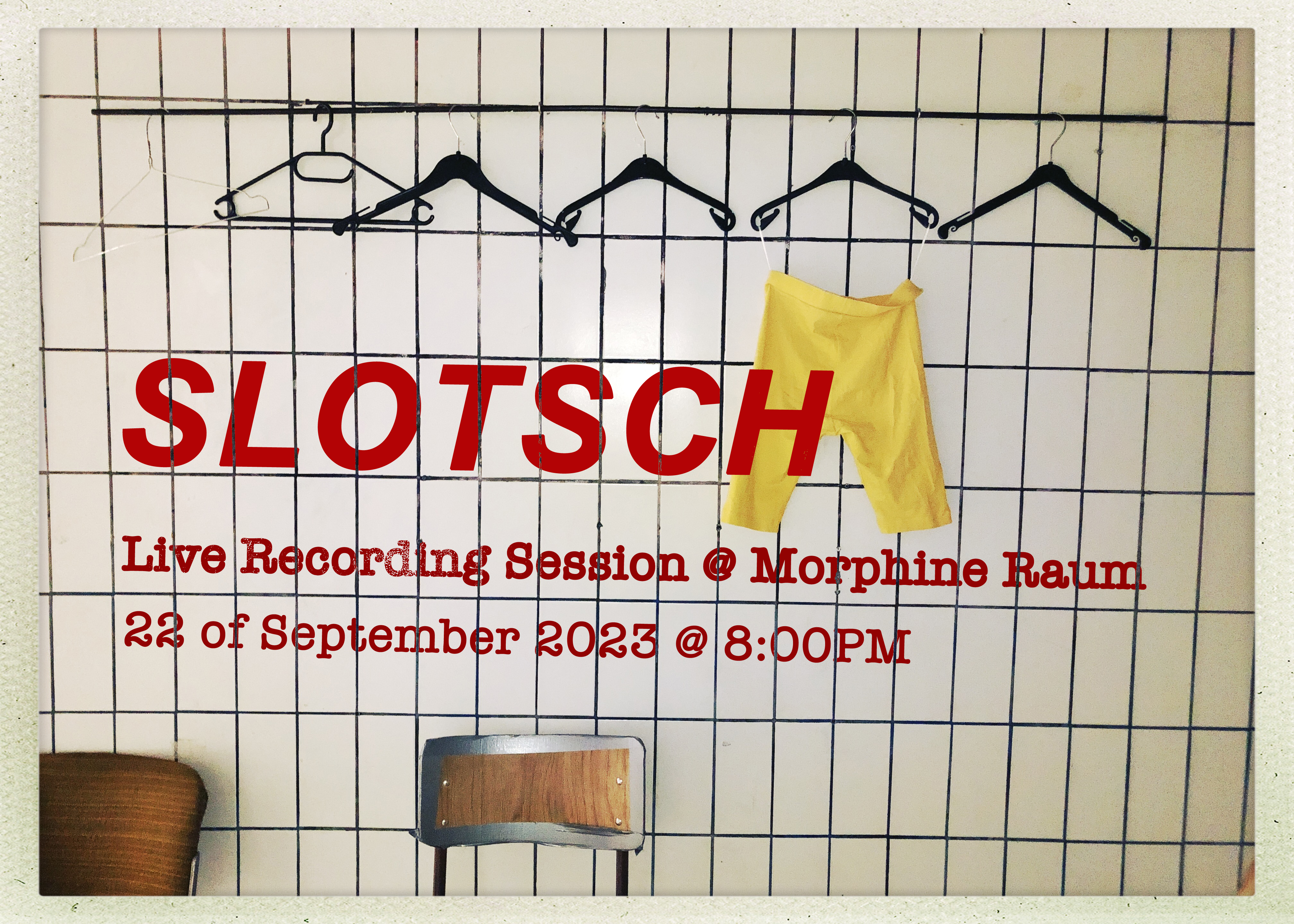 SLOTSCH is a Berlin based trio consisting of Portuguese drummer Sofia Borges, Lebanese bassist Tony Elieh and German guitarist Christian Kühn.
Improvised Kraut Rock meets contemporary landscapes and eclectic nihilism, anything goes as long as it is true to the format of a band, where the collective is more important than the individual. From noise to melodies, from the abstract to groove, from seriousness to entertainment, anything is possible when listening is the foundation of the idea. Action and reaction can coexist without anybody leading.