Stray Signals with Mason Lindahl & Don The Tiger
Fr. 13.01.2023 – 20:00
10 to 15 Euro donation on the door.
Morphine Raum
Köpenicker Str. 147, 10997 Berlin
Hinterhof 1.Etage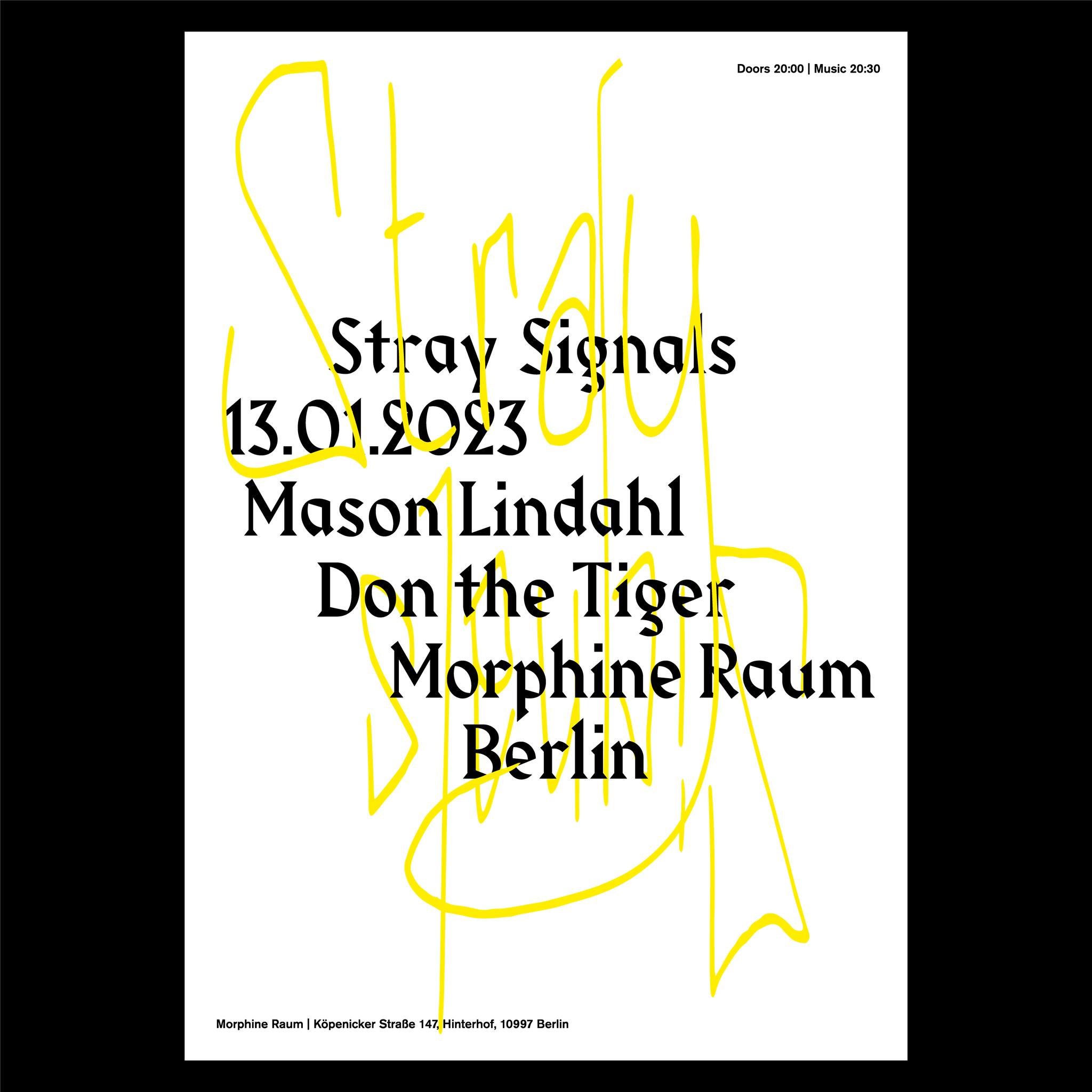 Mason Lindahl is a guitarist and composer based in New York City. Mason's solo instrumental debut album 'Kissing Rosy in the Rain' came out on Tompkins Square, in 2021. After becoming mega fans we had to invite Mason over to berlin for an unplanned stop on his europe tour.
Don the Tiger (Adrián de Alfonso) will present his new concert for radio transmitters, amplified only via FM Radio, interacting and playing with the space and ether as the performance goes.
Bring your own battery powered radio to the gig!
Morphine Raum
Köpenicker Str. 147, 10997 Berlin
Hinterhof 1.Etage