Terry Riley and Gyan Riley in Residency, Berlin
Terry Riley is back in Berlin with his son Gyan for a very special residency of 2 nights at Berghain for a rare performance of two most iconic works of the legendary Minimalist, A Rainbow in Curved Air and Persian Surgery Dervishes on synthesizers and guitar. The father and son duo will interpret the two albums in front of a standing audience in a limited capacity room, for a better immersive listening experience on the world famed sound of the world famed club.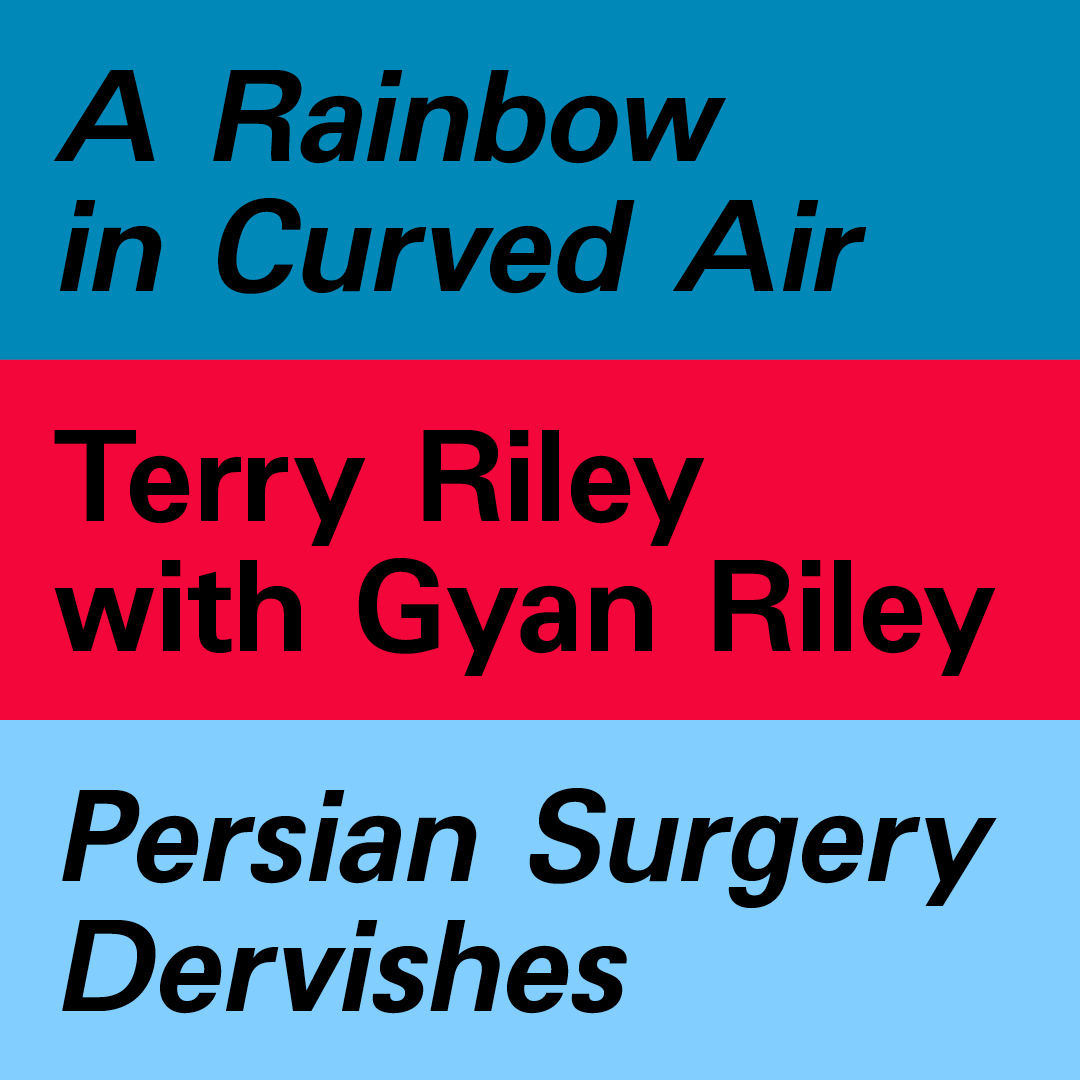 Terry and Gyan have been recently touring the world together, performing mostly new pieces and improvised sessions on piano and guitar, creating a beautifully crafted language, an embodiment of Terry Riley's original intention in composition and writing. But this special set of two concerts will see the duo explore original material, to create a new and more modern interpretation of the masterpieces.
Wednesday, 24.11.21, door 22:00
Thursday, 25.11.21, door 22:00
Persian Surgery Dervishes
Thursday, 25.11.21, door 22:00
Persian Surgery Dervishes