Whatley - Dubovoy - Bilger
Thursday, 20.07.23, door 20:00
20:30

Whatley - Dubovoy - Bilger
10 – 15 Euro donation on the door.
Morphine Raum,
Köpenicker Str. 147, 10997 Berlin
Hinterhof 1.Etage
Katherine Whatley - koto
Alexander Dubovoy - piano
Hans Bilger - bass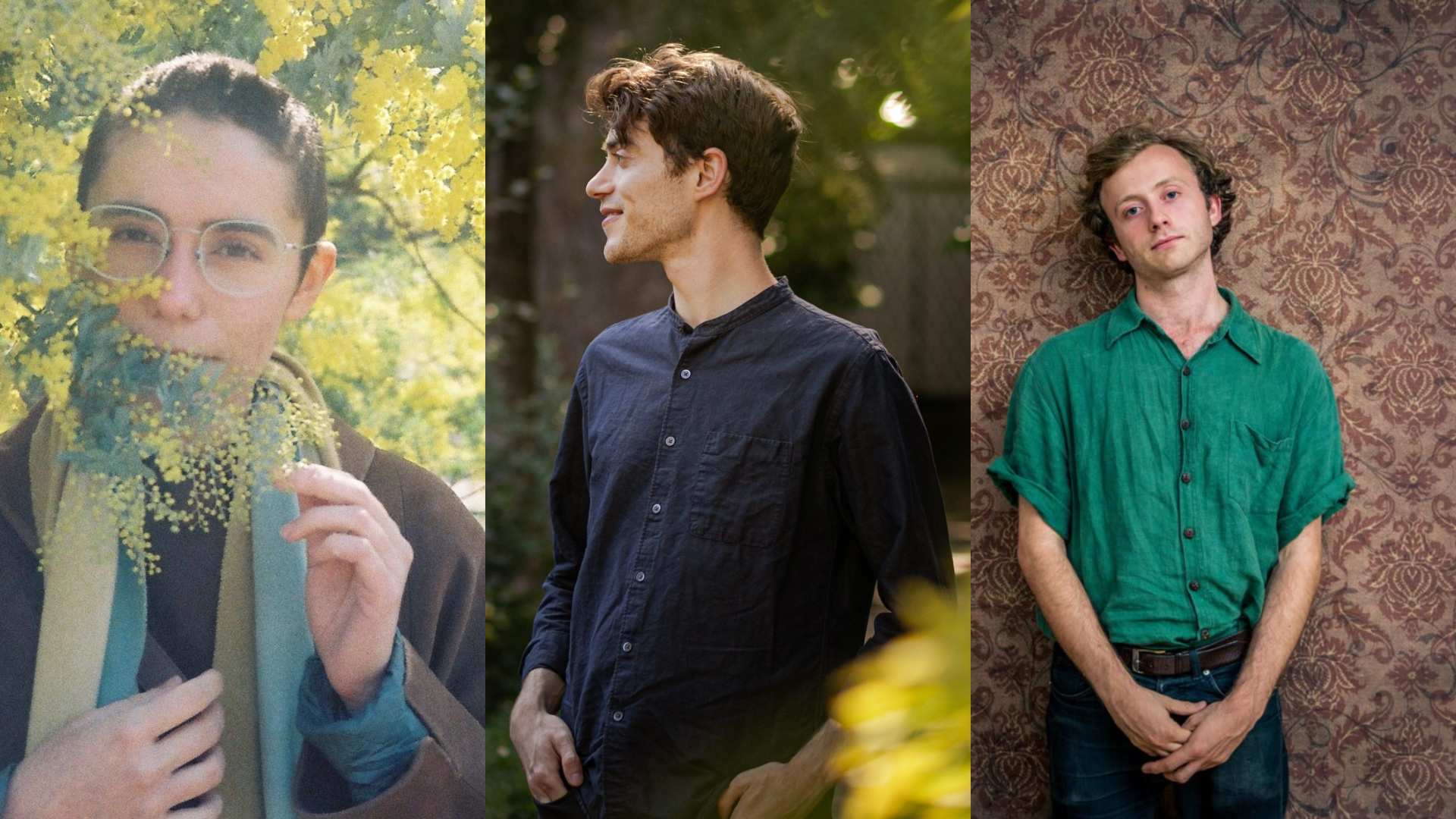 Katherine Whatley is a koto musician, composer and poet. She grew up in Tokyo, and now makes her life between the US and Japan. She plays both traditional and experimental koto, both improvised and composed. Her compositions have been performed by the Stanford New Ensemble and the Earplay Ensemble. Her composition and performance was featured in a VR project on Japanese screens at Brown University. She has toured Japan with noise ensembles, and performed in jazz and electroacoustic duos. She has also appeared as a presenter for the BBC and writer in the Japan Times. Currently she's a PhD student at Stanford studying premodern Japanese literature and music. http://kwhatley.net/
Originally from the San Francisco Bay Area, Alexander Dubovoy is a Berlin-based pianist, singer, and composer. He graduated from Yale University in May 2016, where he wrote an award-winning thesis on the history of jazz in the Soviet Union. Since graduating, he has performed at storied international venues, including the Cornelia Street Cafe in NYC, Donau115 in Berlin, Rakuya Label in Tokyo, etc. His solo album Portraits Drawn Without You has garnered over 8 million streams on Spotify. He currently works for Groupmuse, a cooperative arts organization with a social mission to ensure fair pay for musicians. His work has been featured by the New York Times , NPR , the Boston Globe , and YaleNews . https://www.alexanderdubovoy.com/
Hans Bilger is a musician from Brooklyn, NY. He is the composer and sound designer for Cora, a New York-based dance company. "Meridian", (Good Child Music) is his first album as a leader. ​Bilger is also fascinated by the natural world. He recently completed his PhD on the evolution of vocal communication in birds, bats, and frogs at UT Austin.