Mutant Radio Day
Monday, 20.02.23, door 10:00
10:00

Live Broadcast - Morphine Raum recordings

14:00

Marylou

15:00

Loma Doom

16:00

Interview with V.C.V.S and Giorgi Koberidze

17:00

Giorgi Koberidze Live (Awwwara)

17:40

WCAN

18:30

V.C.V.S. Live

19:15

JD J

20:00

Zesknel Live

20:30

Vamilienfater live

21:00

Marlais Live
8 to 15 Euro donation at door.
Morphine Raum
Köpenicker Str. 147, 10997 Berlin
Hinterhof 1.Etage
Morphine Records invite Mutant Radio for a full day and evening of broadcasts, live sessions, interviews and hangout.
More info and program soon.
Artwork By Hugo Capablanca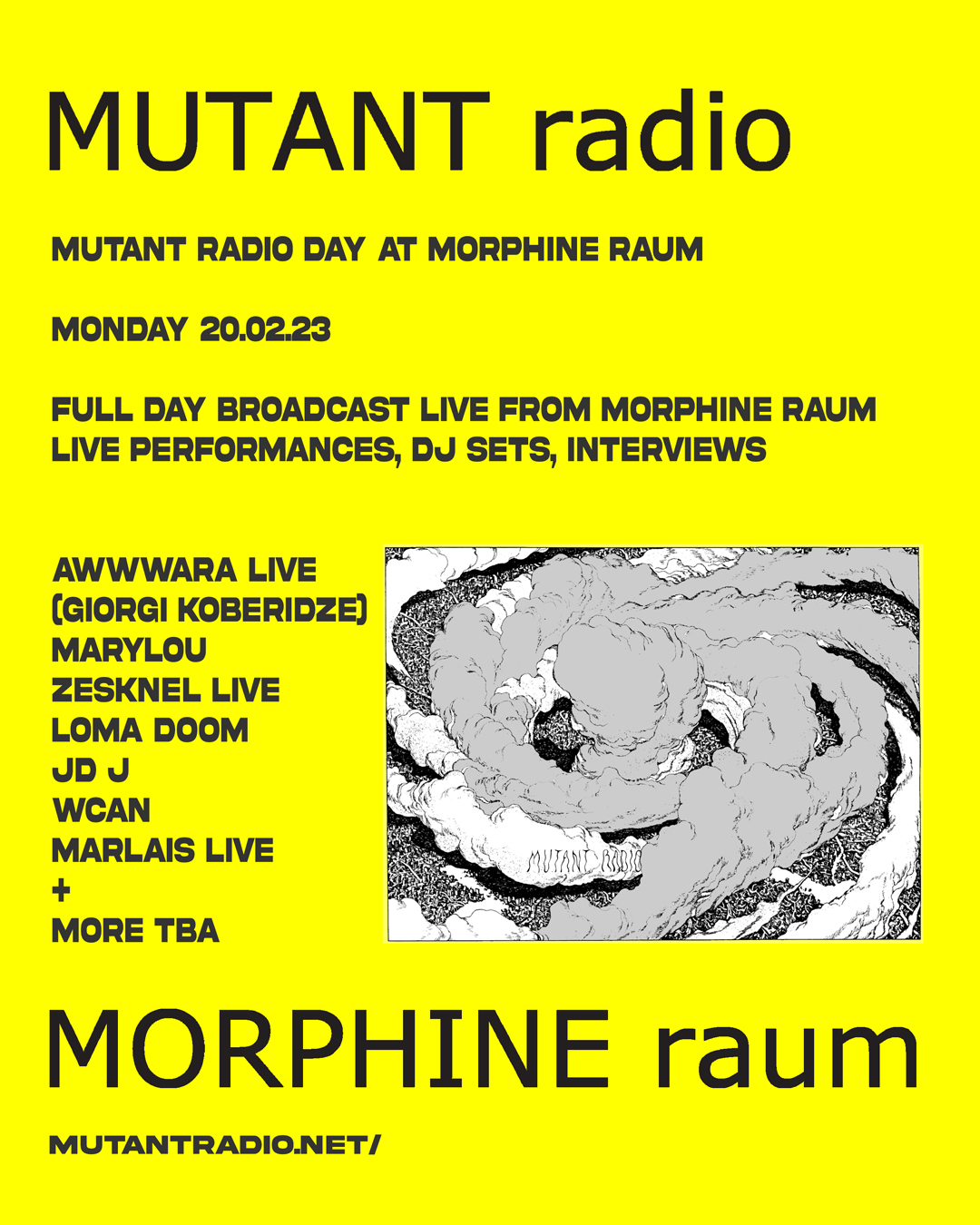 On the 20th of February Mutant Radio will be having a whole day long broadcast from the amazing Morphine Raum in Berlin, with Georgian, as well as Berlin and Amsterdam based residents. We will have a whole day long live performances, DJ sets, interviews and conversations with artists. No particular time slot - Just come by and enjoy food, Georgia's pride and joy "Chacha" drink and this really special experience with us!
Can't wait to meet you all!