Der Dritte Stand
Tuesday, 18.07.23, door 20:00
10 Euro on the door.
Morphine Raum
Köpenicker Str. 147, 10997 Berlin
Hinterhof 1.Etage
Matthias Müller - trombone
Matthias Bauer - double bass
Rudi Fischerlehner - drums and percussion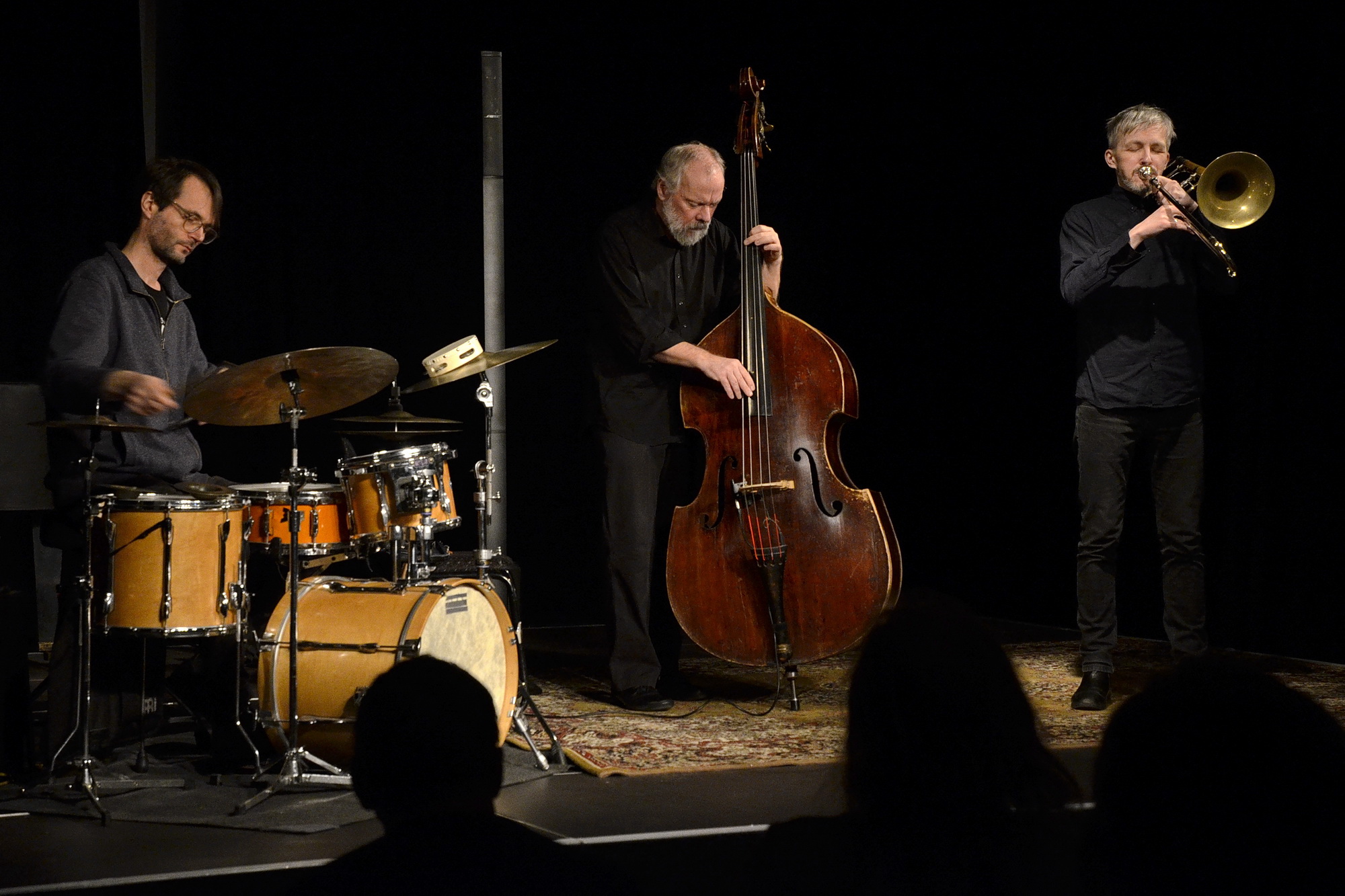 You can find a lot of aspects which make today's modern improvised music so delightful - from open, freely associated open soundscapes to dense passages with the aforementioned distant echoes of free jazz. Der Dritte Stand is varied and exciting in the best sense and therefore highly recommended.
Martin Schray, Freejazzblog.
Hard working musicians, who subtly refer to creative music's proletarian roots, the trio members demolish any charges of elitism on this disc. At the same time the breath of their ideas and skill in performance promulgated during the suite move the performances into the realm of unpretentious high art.
Booklet notes by Ken Waxman, Toronto, Ontario.
Photo credit: Thoralf Winkler.
This is a recording session, please arrive on time, we will close the doors at session start.